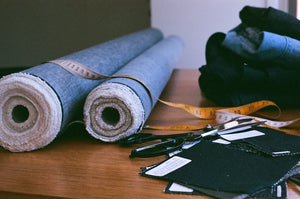 We believe in buying less, but buying better. This is why we make high quality jeans using 100% cotton Japanese denim. HERA jeans are made to be loved and worn over and over again. They are meant to last you years. 
We choose to have our jeans made in countries that provide fair wages for the skills of garment workers - Australia and Japan. We also select materials based on quality, not to maximise profit margins. HERA Denim is a small business interested in fairness and craftsmanship. We want to celebrate a simple thing done well.  
When you buy from HERA Denim you can trust that we have done our best to bring you a pair of jeans made ethically, sustainably, and with the future in mind. We want HERA to be your trusted favourite for every day and every season. These are jeans for keeps.